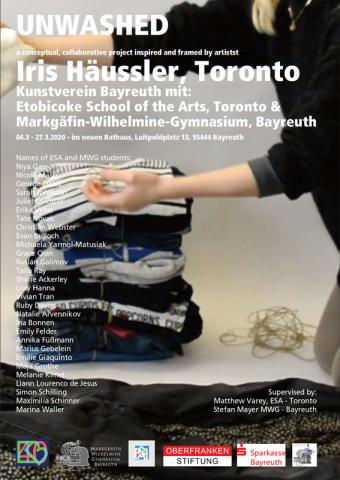 Process:
Two groups of young people, one in Bayreuth, Germany (students of the class of Stefan Mayer at the Markgräfin Wilhelmine Gymnasium), the other in Toronto, Canada, (students of Etobicoke School of the Arts) engaged in this international-art-exchange-project without physically travelling themselves. Together they created artworks of biographical objects they exchanged and performance-pieces to be installed and screened in the two cities.
Shows:
Temporarily closed due to Covid-19:Unwashed
City Hall of Bayreuth
Luitpoldplatz 13, Germany
Followed by a show in Toronto, Canada.