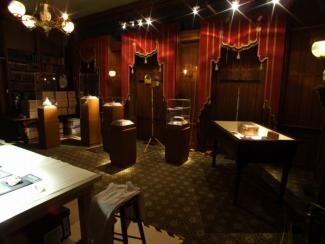 He Named Her Amber
The space between fiction and nonfiction
2007
Toronto
---
From "Brilliant Disguise" by Gillian MacKay from Canadian Art Winter 2009 pp. 82–87
He Named Her AmberThe project began in 2007, when David Moos, Curator of Contemporary Art at the AGO, invited Häussler to be one of a select group of artists (which also included Shary Boyle, Willie Cole, Kent Monkman, Frank Stella and Kara Walker) commissioned to create new works for the museum's reopening in November, 2008, following its Frank Gehry–designed expansion. Along with the rest of the Toronto art world, he had been bowled over by The Legacy of Joseph Wagenbach and the way in which it had, in his view, "expanded the experience and the definition of art."
See below for image galleries and detailed descriptions of the "He Named Her Amber" project.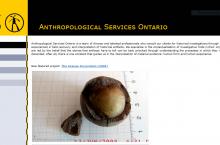 He Named Her Amber

: Shows

Daniel Faria Gallery Toronto, Canada,

Art Gallery of Ontario Toronto,
---
Häussler came up with the idea of a tour devoted to the life of a deranged scullery maid, an inspired inversion of the standard "upstairs-downstairs" tour that was offered at The Grange for many years. That outmoded romance showcased the masters, the affluent, socially prominent Boulton family, while the servants, implausibly cheerful women in period dress who baked bread and cookies in the basement, were relegated to a folkloric background. It was time to turn the tables.
Häussler spent a year creating a script, a backstory, artifacts and a mise en scène as elaborate and sophisticated as that required for a film or major dramatic production. A conceptual artist who believes in the transformative potential of "direct experience," she argued that the installation would be most powerful if not labelled as art. As she wrote in the letter of disclosure handed to visitors as they left the tour: "There is a very large difference between thinking about emotions and actually experiencing them."
The point was never simply to trick people, but to create a rich, layered experience that culminated in recontextualizing the tour as an artwork. Said Moos: "It is an imposing work. It asks for 40 minutes of your time; you engage with a guide in a participatory manner. But it repays in an incredibly imaginative way, resonating with the viewer through time." Matthew Teitelbaum, director of the AGO, praised Häussler for bringing The Grange back to life. "The idea that in a relatively static space you could have such a startling experience, not in the sense of showbiz or entertainment, but in the sense of truly unlocking a feeling, was deeply appealing to us."
By making Mary/Amber "real," Häussler sought to heighten empathy for a character who stands, in a sense, for all poor immigrants who sacrifice themselves for the sake of their families, a phenomenon as pervasive today as it was in the 19th century. By making Amber mysterious, she encouraged visitors to fill in the missing pieces, to participate in a historical reconstruc- tion. "It's about enabling imagination," she says. "You give up intellectual control for a moment, and let yourself go."