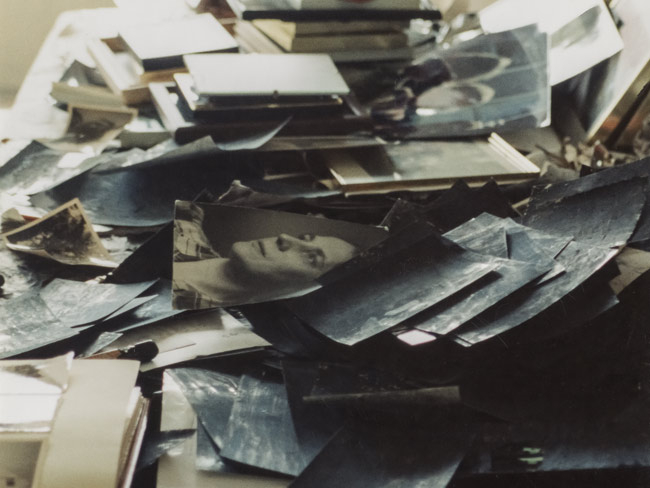 "Something happened in your past that you can't bear looking at, but you can't look away either."  Iris Häussler
A one-bed-apartment in a high-rise complex. Stale air, disorder and uncleanliness defined the atmosphere in the living space. Noticeable were the faded light areas on the walls, apparently defined by contours of pictures that had been removed. Piles of emptied frames were piled on the dining table, and hundreds of loose photographs were scattered around.
At second glance, one could see that most images  had been obscured with a layer of black wax crayon.  However, some photographs also showed traces where someone had recently attempted to recover what lay beneath, carefully scratching away the black wax. Here, a glimpse was offered into a former family life. But the person who lived there literally stayed in the darkness as she had been reported missing for quite some time.